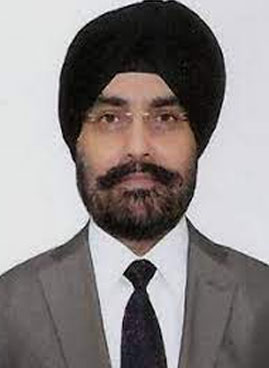 Shri Balwinder Singh Bhullar
Chairperson
Shri Balwinder Singh Bhullar took over as Chairperson, Airports Economic Regulatory Authority of India on 8th July, 2019.
Shri Bhullar hails from Amritsar, Punjab and has a distinguished academic career. After completing B.Sc (Hons) and M.sc in Agriculture Sciences, he joined the Indian Administrative Service in 1986 in Uttar Pradesh Cadre.
Urban Development, Transport, Civil Aviation, etc. In the Government of Uttar Pradesh, he worked as District Magistrate, Ghaziabad & Kanpur; Municipal Commissioner, Varanasi; Joint Managing Director in UP Financial Corporation; Secretary, Irrigation & Water Resources; Principal Secretary, in Departments of Transport, Finance; as Member of 4th UP State Finance Commission, etc. In the Govt. of India, he worked as Joint Secretary to 13th Central Finance Commission; Joint Secretary in the Ministry of Finance, Deptt. Of Expenditure; as Joint Secretary/Additional Secretary in the Ministry of Civil Aviation and finally took over as Director General of Civil Aviation (DGCA) before superannuating from the Government Service in May, 2019. He has attended many training programmes in India and abroad.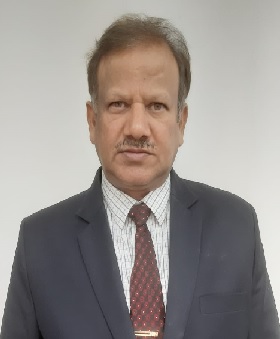 Shri Shirish Krishna Vyawahare
Member
Shri Shirish Krishna Vyawahare has taken over charge as Member, Airports Economic Regulatory Authority of India (AERA) on 1st November, 2021. He obtained the degree of Bachelor of Technology in Civil Engineering from Indian Institute of Technology, BHU, Varanasi in 1983. He has undergone 30 days Advanced Management Programme conducted by Management Development Institute, Gurgaon in September, 2011.
Initially, Shri Vyawahare worked for four years with Gammon India Limited. After joining Airports Authority of India (AAI) in 1989 as Assistant
Executive Engineer, he rose to the position of Executive Director, Engineering.

In AAI, Shri Vyawahare executed the work of Civil Aviation Training Centre, a centre of excellence, at Allahabad. He executed the work of New Expandable Modular Integrated Terminal buildings at Bhopal and Indore Airports and both the Airports were ranked First and Second respectively in the National Competition for Professionals in Structural Steel Design and Construction 2010-11, organized by Institute of Steel Development & Growth. He received "SUPREME ENGINEERS" Award 2012 organized by Economic Research India Pvt. Ltd. for Indore Terminal building and Indian Buildings Congress award 'IBC Trophy 2011' for Bhopal Terminal Building.
Shri Vyawahare received 'SIR VISVESVARAYA AWARD' from Chairman, AAI on 15th September, 2012 for excellent contribution in Engineering Services.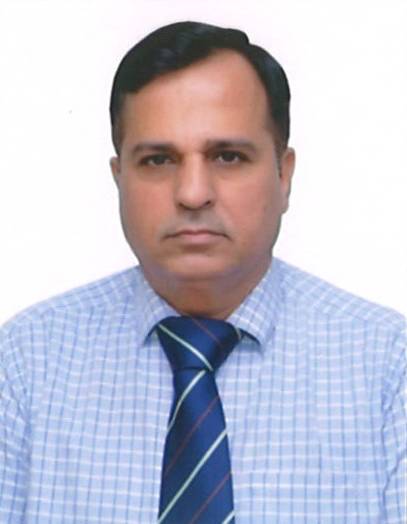 Shri Dharmendra Kumar Kamra (IAP)
Member
Mr. Kamra is an Engineering Graduate, with Post Graduate diploma in Construction Management & MBA. Completed Airport Management Professional Accreditation Programme (AMPAP), conferred with IAP (International Airport Professional) by Airport Council International (ACI) in association with ICAO. He has successfully completed Professional Courses in "PPP mode of Airport development conducted by Indian Institute of Management (IIM) Ahmedabad, Advance Management Programme on Senior Management development conducted by Management Development Institute (MDI) and Frankfurt Institute of Management, Germany.
After serving Private Sector for 5 years and NDDB for 4 years, Mr. Kamra joined AAI in 1994. He was actively involved in implementation of 35 non-metro AAI Airport Development. With his rich Project Planning & Implementation experience, he has earned many accolades in construction industry. After Planning and Implementing Chandigarh International & Jammu Airport terminals (both rated as GRIHA-IV Star by Ministry of Renewable Energy, Government of India), he was awarded CIDC Vishwakarma Award 2016 (Best Construction Project), SKOCH BSE Order of Merit & SKOTCH BSE Award by Bombay Stock Exchange, IBC award for excellence in Built Environment 2014-15 and Smart Building Award 2016 by Network 18 and Honeywell.
As Executive Director in AAI, he contributed:
a) As Executive Director North Eastern Region 2017-2019, he was awarded with CHAIRMAN's Excellence Award 2018 by Chairman, AAI for doing turnaround of the entire
Region. Subsequently, he was also awarded with CIDC-2019 Vishwakarma Award in Public Servant category.
b) As ED (JVC & Tariff), was responsible for Planning to implement tariff revision for 83 non-major Airport (2019-20), revision of CNS charges for all India Airports & tariff
determination of Major Airports.
c) As Regional ED (NR) he was awarded CHAMPION OF UDAN on 22.11.2021 by Hon'ble Minister of Civil Aviation for RCS Airport Development in NR & NER.
Mr. Kamra has represented Airports Authority of India, on the boards as Member of the Chandigarh International Airport Limited (CHIAL), a joint venture company of AAI & State Governments of Haryana and Punjab & Ludhiana International Airport Limited (LIAL).